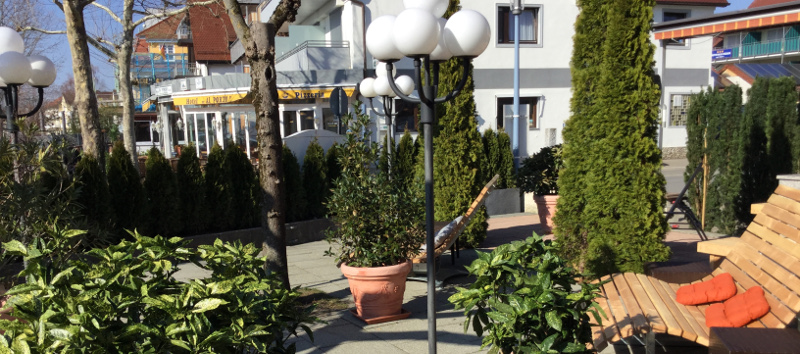 "Holidays are nothing to do and have the whole day available"
Water, hills, and forests. Purists among the Lake Constance travellers know that, in this region, it takes only little to enjoy one's summer holidays to the full. By way of example, one ought to have rolled down slopes with freshly mowed meadows by bike early in the morning, wearing short pants, or one ought to have fallen asleep under the midday sun in the rustling reed grass, one ought to have had one's hairstyle tousled at the bow of a ferry, and one ought to have dived into the night-black lake under the twilight of the stars
"The best way to spend a holiday is without a watch, but with plenty of time." and for that we have made an enrichment in our hotel. The lobby and the terrace were extended by a lounge area, so that our guests get comfort zones. After an eventful day you will appreciate this. The areas are not open for normal public traffic, the comfortable seating areas and deckchairs are reserved for our house guests. There will be a drinks service and snacks are also available. For the physical well-being the surrounding catering trade provides and we give recommendations for further restaurants, which do not lie in Unteruhldingen.
We are looking forward to seeing you!